Oppsie! Fall is coming in & making itself known. A cold front came through Thursday with rain & heavy winds. Friday morning was in the 50's & breezy but very sunny. The air conditioner was off & doors & windows were open.
Suddenly hubby heard a crash out the front door. He came back to the sewing room & told me we had just lost a tree in our front yard. We walked out the door & discovered that 1/4 of the Redbud tree was now across our front porch. This tree had 4 trunks coming up from the ground & was home to one of our bird & Squirrel feeders.
We'll have to check it out & see if the whole tree needs to come down. I'll miss it because it's one that shades my sewing room window from the heat of the summer morning sun.
Fall QAL – Coming Tomorrow
Tomorrow, Saturday, 9/24, is Day #1 of the Project Linus Mystery Challenge QAL. There will be Clues released on Saturdays for the next 9 weeks. This is the annual fundraiser for this charitable organization. I have participated in 5 of the previous 6 Mystery Challenges. For a $20 donation we will receive weekly patterns as well as a detailed video showing tips & tricks for creating the block. The money is donated to the National Organization or can be designated to a local Project Linus chapter to assist in their creation of quilts & blankets that will be donated to children in our community.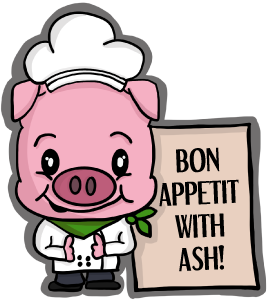 Pre-Project Prep Checklist
Clean the dust bunnies from bobbin & feed dogs – ✔️
Oil Machine – ✔️
Change the needle (75/11 for piecing) & install 1/4″ patchwork foot – ✔️
Clean Rotary Cutter & add new blade – ✔️
Gather Thread Spools & fill Bobbins – ✔️
Clean Cutting Mat/Table – ✔️
Clean Ironing Board – ✔️
Prewash Fabric (if necessary) – ✔️
Empty Trash – ✔️
Empty Scrap Bucket – ✔️
Add Paper to the Printer – – ✔️
Check Ink in Printer and replace as needed – – ✔️
Get a Good Night's Sleep! – TBD (and wake up early, ready to go!)
Fall QAL – Fridays – Catch up Day
There is not currently a Friday QAL. As needed, I will use Fridays as a catch up day for other QALs.
Since I donated Platelets on Wednesday and had My Stitching Group on Thursday, I didn't do more than pull fabric for my Wednesday QOV Mystery QAL. So got come Strips cut for my 60 Flying Geese.
Other Friday Stitching
First project of the day was pinning the binding on quilt in preparation to stitching it on.
Next I made the Backing for my Old Glory QOV ! Now it's folded & ready to go to my Longarm Quilter this weekend. Yahoo!
While I was at the cutting table, I cut fabric for 2 QOV Pillowcases/ Presentation Bags.
My bobbin was almost out, so before doing my pre-project prep, I stitched 4 more 16 patch blocks
Since I finished one project – Old Glory/QOV and was about to start another I did my pre-project prep.
Tomorrow will be a busy sewing day!
Happy Stitching!
Quilt Mouse